Vibrant Colours:
Some of the popular colours being used in bathrooms right now are both soft and bright
shades of pinks and greens. These colours can be added in both tiles and beautiful basins
or by using just one element on its own as the feature. There are a host of other colours out
there to choose from as well like blues, oranges plus many more.
These colours are paired well with fittings in the traditional chrome as well as matte black,
brushed nickel and brushed brass.

These colour schemes are extremely popular for renovating older homes to keep with the
history of the property but still create a beautiful modern version of the original bathroom.
I remember my parents' home which they built in the sixties which had a pink bath, toilet
suite, basin and shower base. Who would've ever thought that we would be building
beautiful new bathrooms using those colours again!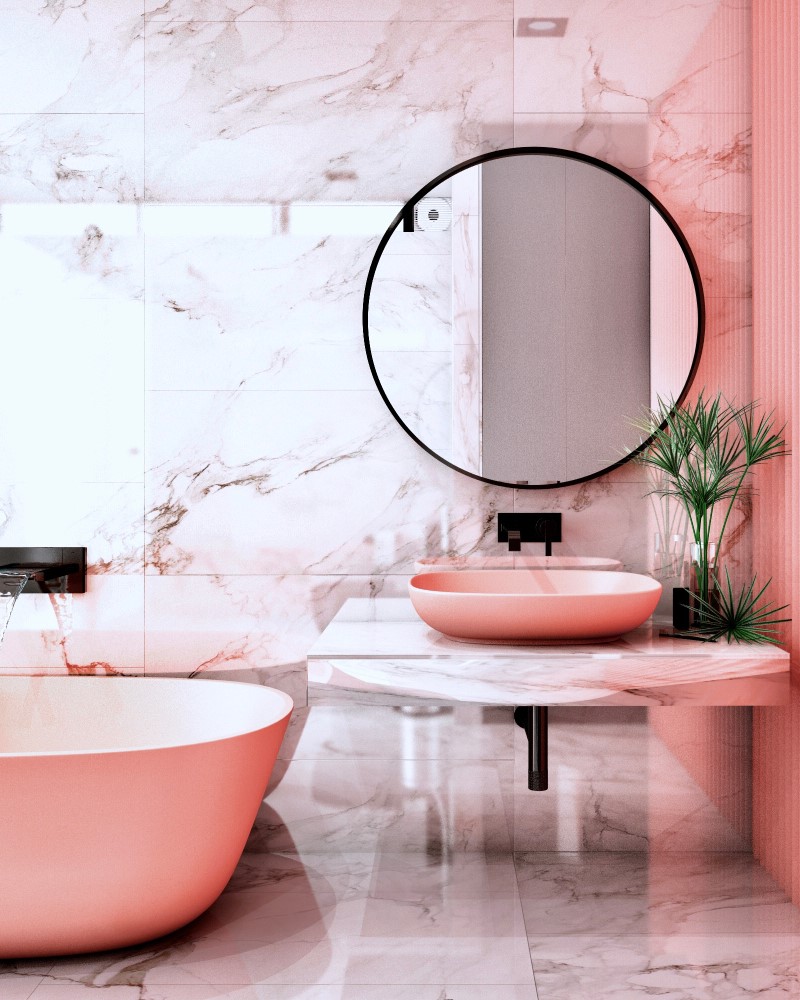 White & Bright:
White as the prominent colour in a bathroom just never goes out of date. It has a clean,
bright, modern look. Can also be paired with all the popular colours in fittings such as matte
black, brushed nickel and brushed brass.

A white colour scheme can be used in any style of home. To warm the bathroom up slightly
you can add a timber look vanity, feature lighting and lovely colourful towels and
accessories.

White is also great to match with a feature tile such as a patterned floor tile or a terrazzo look
tile which could be laid on the floor and a half wall with a crisp gloss white tile on all the other
walls.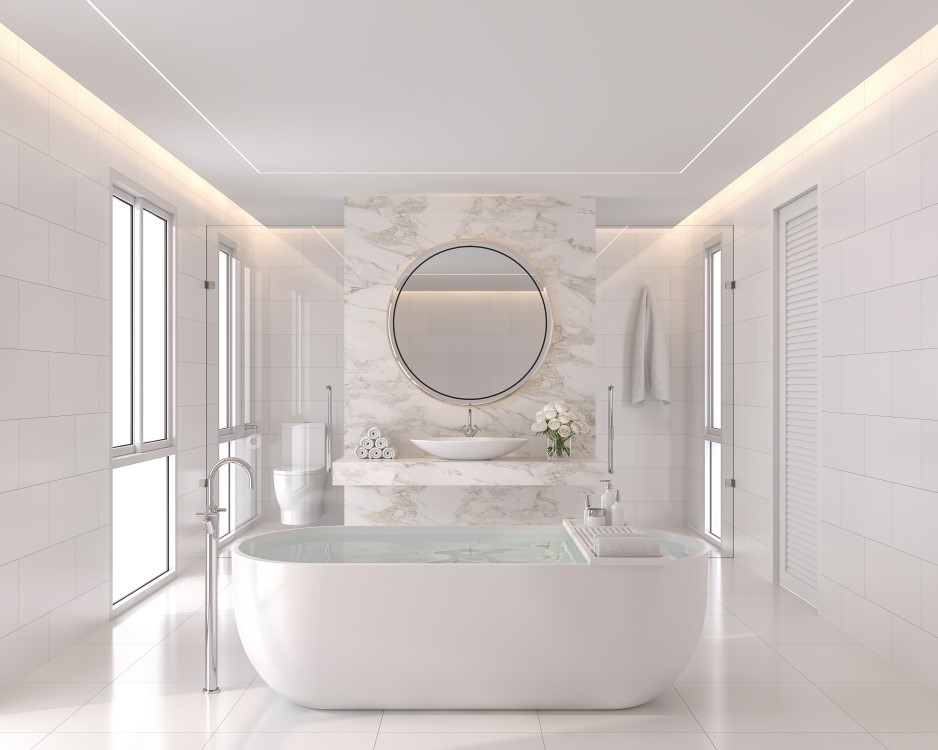 Grey & Black:
Grey is probably the most popular colour for the bathroom, it has been for quite some time
and most likely will continue to be. There are many different shades and textures of grey,
they pair well with both chrome and matte black fittings and again can be used in conjunction
with a feature tile or the plain gloss white.

Grey with black has a modern industrial look but can also be softened with a timber look
vanity, feature lighting, accessories and so on.

Grey and black are the perfect accompaniment for marble look tiles or stone vanity tops.
Many customers choose grey for the foundation colour as it generally matches in well with
the rest of the colours and finishes in the home.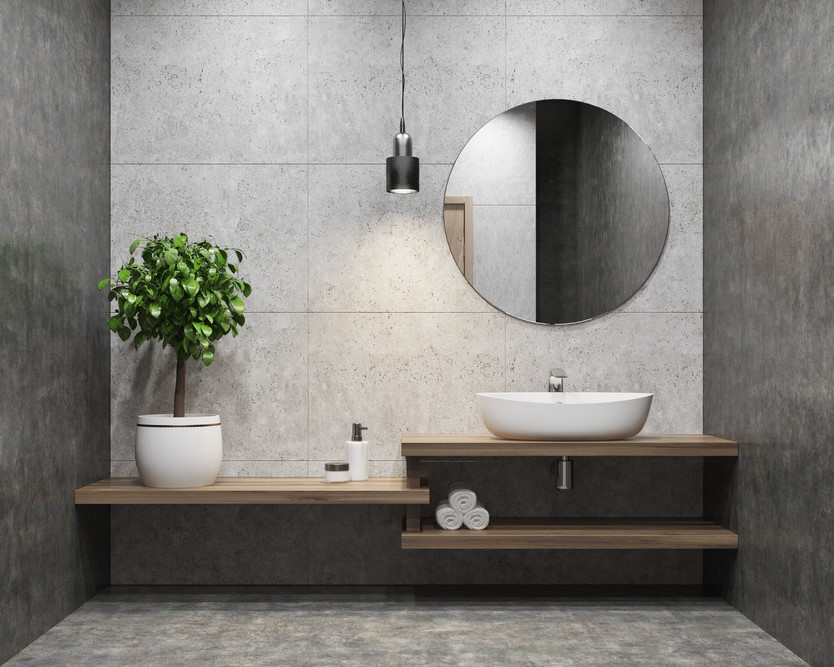 Earthy Neutral:
The soft or warm earthy look bathrooms have definitely made a comeback. Using natural
stone look tiles, or soft peach and white has a classic look. And it's not just tiles that can be
used to achieve this look, you can also select basins and other fittings in the same tones.

There are some beautiful hand made tiles in these types of colours which create a natural
inviting look in the bathroom. Timber finishes and greenery pair beautifully with this colour
scheme as well.

Again this colour palette works well with the traditional chrome fittings but also looks lovely
with the range of other very popular coloured fittings.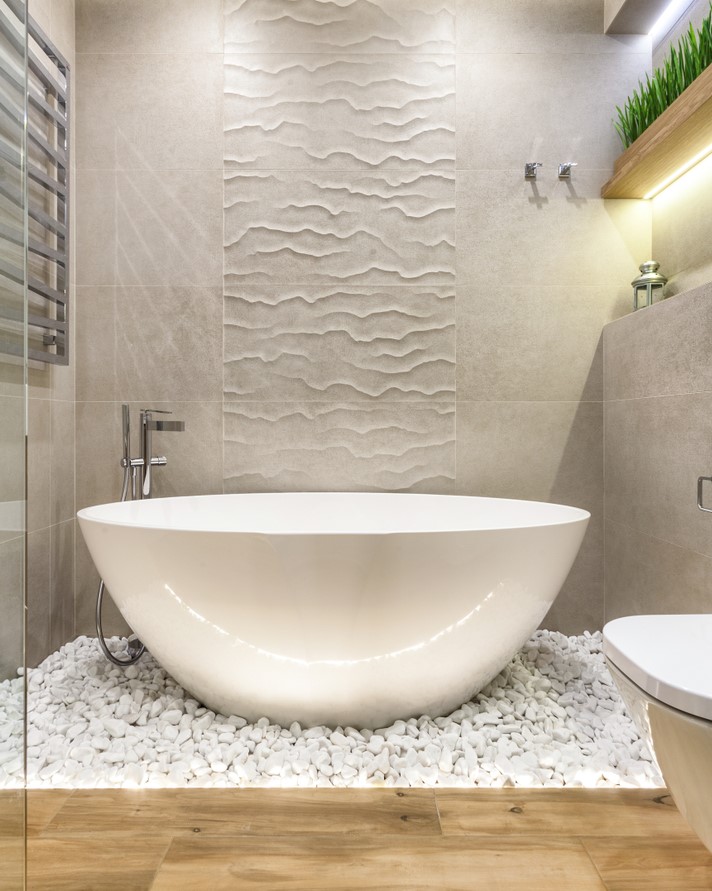 Final Decision:
When deciding on the colour scheme or finishes for your bathroom, it is important to take into account the look and feel of the rest of your home.
Have you already renovated other parts of the home?
Or do you plan on renovating in the future?
If so, what look do you want for these renovations as well.

Most importantly is to go with what you like, don't be scared to select something with colour or patterns if that's the look you like. It's your bathroom so go for it!