One of the main benefits of using a specialised renovation company to complete your renovation is the peace of mind that the job will be done properly.
You will have someone there with you from concept to completion. They will give you ideas and let you know what can and can't be done, you will be provided with detailed information on the scope of the works and pricing.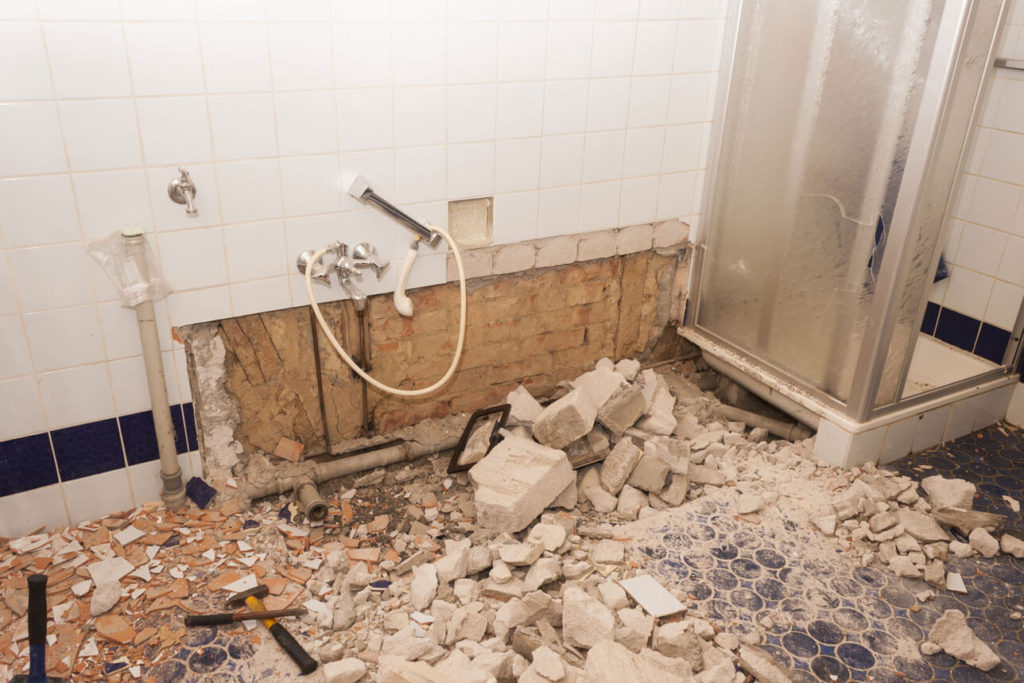 When you read articles about bathroom renovations costing as little as $10,000.00 you should keep in mind that this would only be possible for a DIY renovation.This would involve arranging all the work yourself including scheduling multiple trades and completing various tasks personally. You would more than likely need to do the demolition work, remove all the rubbish, find and schedule the tradesman such as plumber, electrician, carpenter, waterproofer, tiler, painter and so on. Ensure that all work is done to code to protect yourself should you have any problems down the track. Purchase all of the fixtures, fittings and tiles and deal with any warranty issues on your own. Even if you are prepared to do all of this yourself coming in at this type of budget would be a stretch, it would also add extra time to the length of the renovation.
When you use a specialist bathroom renovation company you should expect your renovation to be at a minimum cost of $15,000.00 - $25,000.00 (see our expected renovation costs explained). There are many benefits to going with this option:
Detailed proposal listing all work and fittings included so you know exactly what to expect before you begin
Project management to organise and schedule all work and tradesmen
Guarantees on the work provided and compliance certificates supplied
A team of licensed trusted tradesman to complete all work (we use the same team of tradesman for all our jobs)
One point of contact to answer all your questions
Job completed in less time (generally 3 - 4 weeks for a full renovation)
During a renovation there are many elements which require planning to make sure the finished product is well designed and executed. If you don't plan ahead things can go wrong which can cost you additional time and money. For example:
You have decided on an above counter vanity basin with a tall basin mixer. The carpenter in the early stages of the renovation has built the frame for the recessed mirror cabinet and at the end of the renovation when the fittings are to be installed you now realise that an allowance for the height of the extended basin mixer has not been allowed for.
The problem you are now faced with is that you can't open the door to the mirror cabinet without hitting the basin mixer. Keeping in mind by this stage the walls are already tiled so moving the mirror cabinet isn't an option. Possibly you can order a new vanity with an undermount basin and standard basin mixer. Either way this is going to cost you time or money or both!
This is just one small example of the type of issue you can face without proper planning and all trades working together.