By adding accessories to your bathroom you can add warmth and colour. Most people don't have the courage to add permanent fixtures such as coloured tiles, tapware, basins or lighting as they feel they will date quickly as trends change. The average bathroom has mainly plain white or grey tiles in varying shades with chrome fixtures and fittings. This combination does look clean and modern, however it can give the bathroom a cold feeling. By adding some non permanent or semi permanent elements to the room you can transform the look and add warmth. This option also allows you to give the room a complete new look by swapping to different colours or items from time to time.
Here are some of our suggestions that will look great and definitely not break the bank to try in your bathroom, be it newly renovated or not.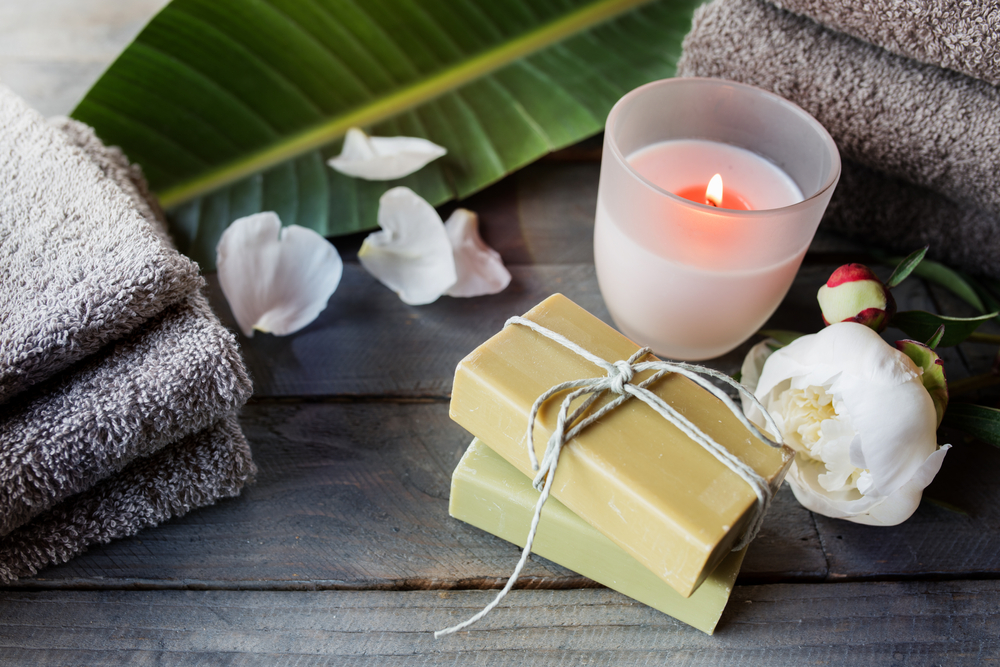 Soaps + Candles:
Whether you are a fan of traditional soap bars or liquid soap there are plenty of options to choose from as they come in many fragrances and colours. Generally, you can add a matching candle in the same scent and colour. Let's face it we have to have soap in the bathroom so why not choose a colour that goes with your theme and looks elegant.
Towels:
This is where you can go a little wild by adding bright colours or patterns. Beautiful fluffy towels are the best way to soften the room and make a statement.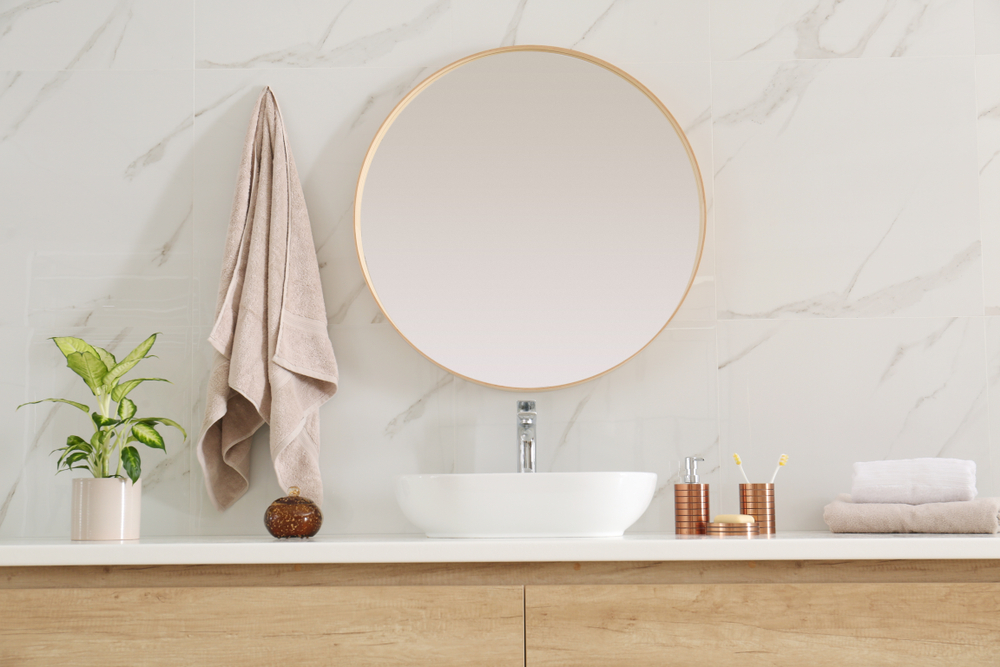 Fixtures:
Some options for adding fixed elements to your bathroom that can be changed without too much effort would be mirrors, robe hooks, towel rails and even light fittings. Timber-framed mirrors are most definitely on-trend at the moment, adding contrast to hard finishes such as tiles and stone. A matching timber stool is not only practical but also provides the timber look and an added element.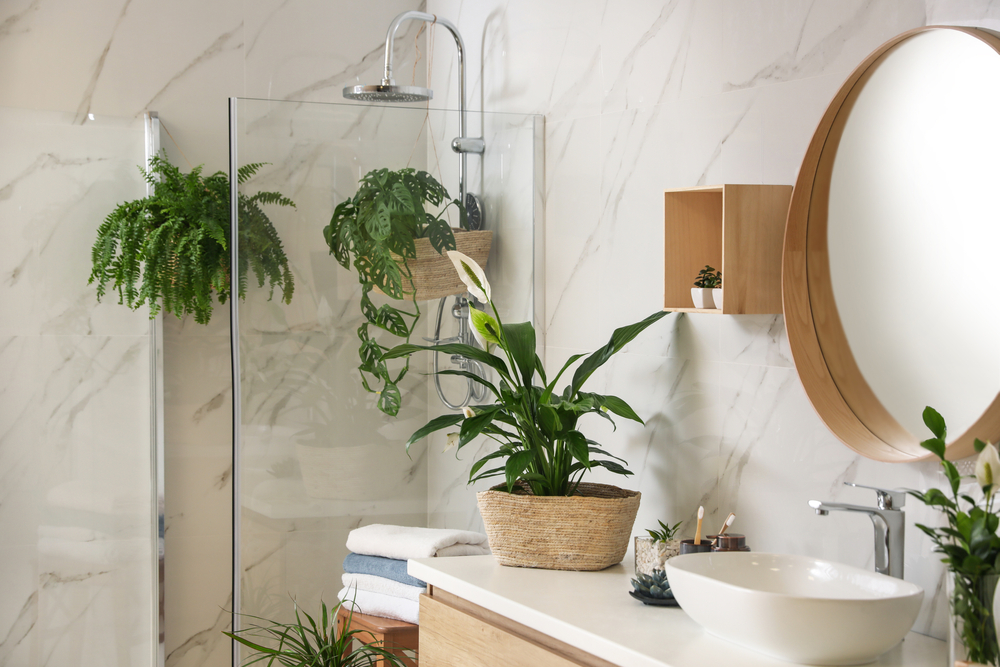 Plants:
Plants and greenery are extremely popular. By adding a couple of simple plants, be it real or artificial, you can give the room a homely feel. You can go with a hanging plant or a couple of small pots on the window sill. For those with a green thumb then real plants can add a lovely scent to the room. For those of us that could kill a weed then the endless options of artificial plants are the way to go.